Kristen Prinzing, M.Ed.
Director of Operations and Coordinator of Environment and Visual Arts Programs
Kris earned a bachelors degree with a triple major in Art History, Anthropology and American Indian Studies. After graduating, she gained professional experience in development and fundraising. Later, she received her Masters of Education degree with a concentration in Environmental Philosophy and Citizen Education and has worked in the field of environment and conservation since that time.
Kris has extensive experience working with the media on conservation issues, and has written about the visual arts and conservation issues in a variety of publications since 1995. In the past five years Kris has produced 2 community television and one public radio series in Billings, including the radio show "Waste Not Want Not: Conserving the Last Best Place" (Yellowstone Public Radio - through Feb. 2007) and "Green Trends West" (Community Seven television, since May, 2007.)
Kris also teaches part-time in the Environmental Studies department at MSU-Billings.
Scott Prinzing, M.Ed.
Director of Education and Coordinator of Music and Native American Programs
Scott earned a bachelors degree in American Indian studies. Before and after graduation, Scott worked in education, legal services and the building trade. After several years, he returned to school to acquire a Masters of Education degree with elementary teaching certification. He also holds vocational certification. He has worked in formal and informal education since he completed his Masters degree, while continuing to build his career as a music journalist.
Scott's interest in broadcasting began in the '80s when he worked as a regular DJ on his college's radio station. Over the years he has continued to pursue this interest. His current project is "Montana Muse" on Yellowstone Public Radio.
Scott teaches part-time at the Friendship House in Billings, and teaches classes on popular music and Native American music at MSU-Billings Outreach. He will be teaching "History of Rock 'n' Roll" at MSU-Billings this spring (2008.)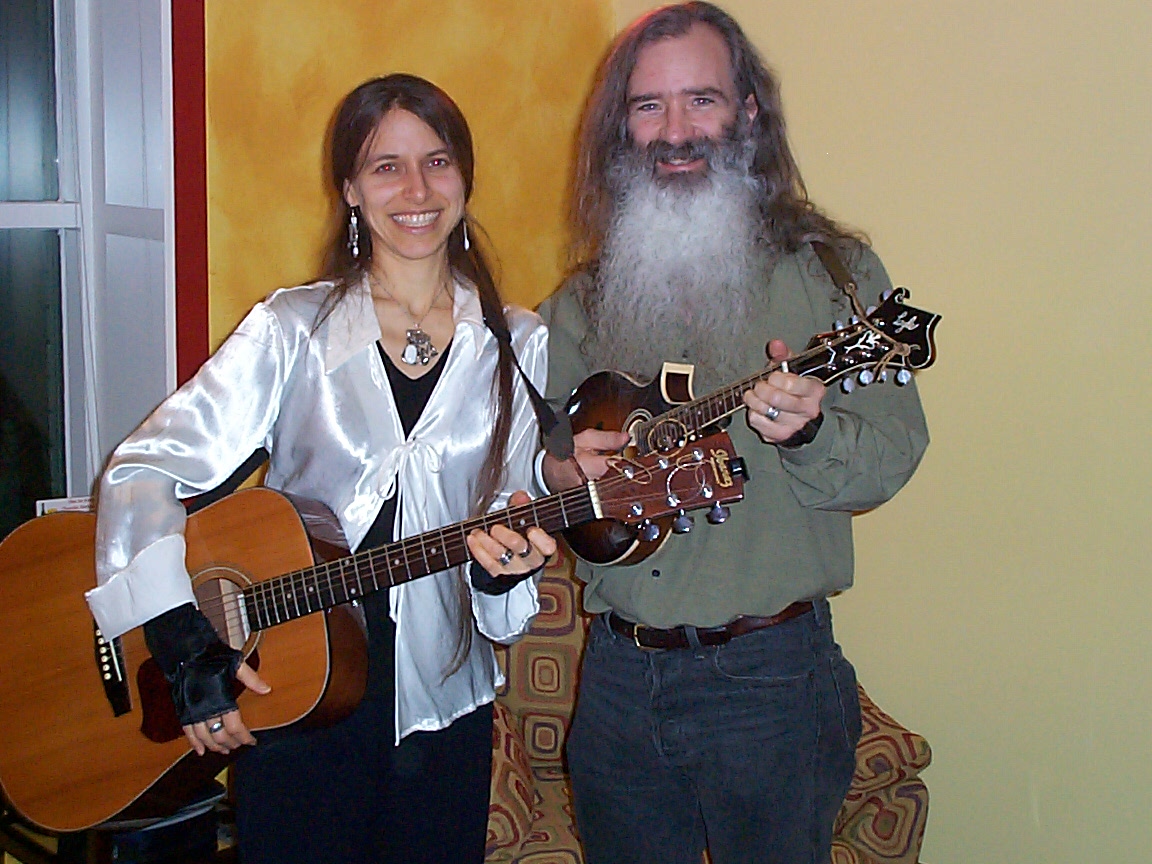 Kris (left) and Scott (right) pose between sets at a performance of their accoustic duo Earthshine